Vaastav Soldiers fighting for getting Justice – Soni v/s Soni
Jai Vaastav,
Friend this is Manoj Soni in the title have mention Soni u/s Soni because m Soni and co-incidently by Principal Judge is also Soni.
My case is going on in Gandhinagar Family Court and in HC of Modi's hometown Gujarat.
Case : CrPc Section 125,Custody case and HMP (RCR) case.
My story in court chapter starts from one Year back now.
in section 125 Order was issued on EXPARTE basis though we were present on the court date which had been challenged in HC and HC had quashed the order of family court  on 30.01.15.on very next day ie., 31.01.15 principal judge is issuing recovery warrant in my name which was again challenge to HC and was cancelled.Again on 13.03.15 Principal Judge is issuing non-bailable arrest warrant in my name but with the grace of god I was having STAYING from HC and I was not arrested.again this was challenge to HC .
below are the remarks made by HC against Principal Judge Gandhinagar Family Court ould like to share with you all
1) amount of maintenance by the trial Court is certainly
results into irregularity and illegality.
2) husband has produced several documents with his reply however Family Court has failed to consider such reply and documents
3) wife has prayed for time to adduce her evidence in the form of affidavit and therefore there was no necessity to pass an order of interim maintenance immediately.
4) however, the trial Court has make unnecessary haste in granting interim maintenance without considering  the material available on record.
5) we peruse the impugned judgment it becomes clear that so far as quantum of maintenance is concerned, the    Family Court has disclosed nothing to arrive at such amount.
6) It is also clear that Family Court has not considered the documents produced by the husband.
7) Irrespective of other factual details at least such submission deserves to be scrutinized properly there is    substance in such allegation
8) the Family Court, Gandhinagar has failed to appreciate the reply and documents produced with the reply   before deciding application finally.
9) The order below such application is not legible.Family Court has not bothered to call upon concerned advocate or issue notice before issuance of warrant though he was present before the Court. In any case before issuance of warrant an opportunity must be given to the husband to deposit the amount since he is not culprit or criminal.
10) the Family Court, Gandhinagar has acted in unnecessary haste which results into some irregularity and illegality and, therefore, impugned order requires to be quashed and set aside My custody case was dismissed by Principal Judge and reason was given that 125 is not paid hence dismissed which have challenge is HC and case yet to start in HC.
Seeing all I was found that some suspicious activity going on Gandhinagar Court and also my beloved wife also had conveyed on telecom which had recorded that they are having family relation with the principal judge of gandhinagar court and he will act as per our requirement and will follow our instruction .
Seeing the whole view we observed it is been done as per liking of my wife to harass me and my family.
Against this had file application to HC to transfer my case to some other bench or to HC in January'15.
In April end have recd reply from RTI HC that your appl has been ordered to be filed and in the administrative side .against this I have filed appeal to vigilance for the further development in this regards.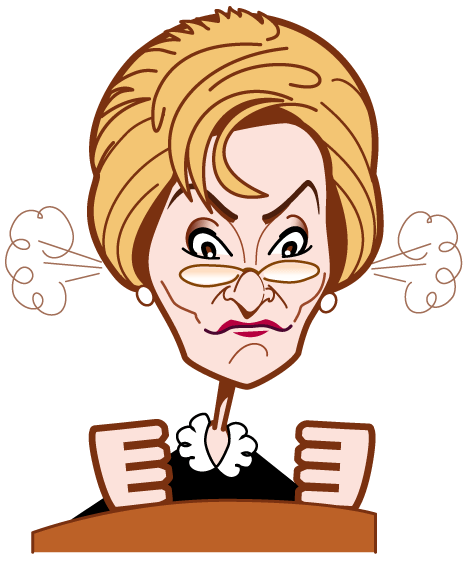 This is my short story in my case and I am continuing to fight unless I get Justice.
TOGETHER WE CAN AND WE WILL WIN THE HOME WAR WITH "SUDPANKHA'S".
JAI VAASTAV !! !!
MANOJ SONI
Disclaimer : The contents of the blog are personal opinion and view of the writer. Vaastav Foundation does not hold any responsibility for the contents of the same. Vaastav Foundation promotes Family Harmony and Peace and believes in Equal Human Rights and is against gender discrimination and law misuse