Vaastav Foundation, is an NGO based out of Mumbai working towards equal human rights for both the genders. The organization assists families in distress and crisis who suffer from toxic domestic relationships. They assist people who have suffered false dowry and domestic violence cases.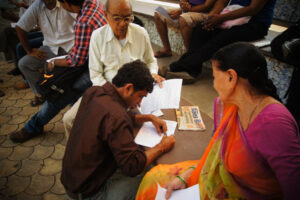 The organization is a part of a network of over 40 NGOs all over India which conducts weekly meetings in over 20 cities. In these meeting they try to create a positive space for men where they can be heard without being judged. Meetings for Vaastav Foundation regularly conducts meetings at Veer Saavarkar Udyan, Borivali-W from 11 am to 2 pm and at Chintamani Deshmukh Garden, Mulund-E between 5pm to 7 pm every Sunday to help men in distress. Any one can attend these meetings and can also call the All India Help Line Numbers.
After visiting the Vaastav meetings I leant about the suicide stats of men which is that every 8 minutes a married man commits suicide in India and about the rampant misuse of Sec 498A of IPC, where more than 90% of the cases are found to be frivolous.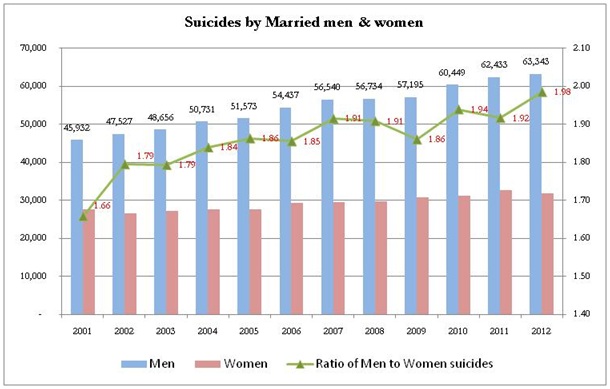 As can be seen above about 2 times more married men commit suicide as compared to married women which shows the social pressure that they are facing.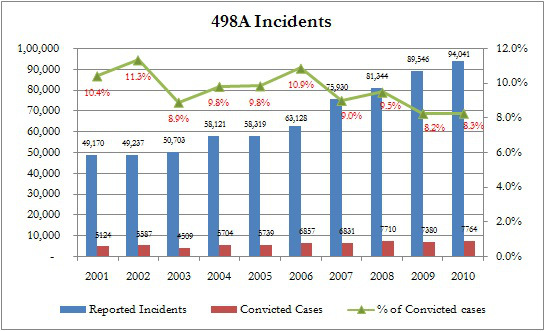 498A is the provision under IPC which deals with husband and his family subjecting wife to cruelty for dowry. It is a cognizable, non-bailable and a non-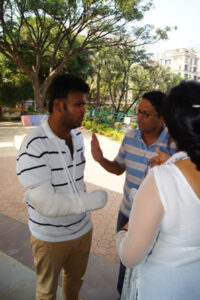 compoundable offense. Vaastav Foundation gets cases where the entire family of the husband such as his mother, sisters, bhabhis, other female relatives, ailing parents are booked under this section and are arrested. Even people who came to help the victim were booked. There have been cases where a dog's name has been put in the complaint and even a 2 month old baby got an anticipatory bail under this section. In the past the Supreme Court had raised concerns on the misuse of this section and had told the government to amend it.
Vaastav is being currently being funded primarily out of the personal sources of the affected persons.
The Vasstav's selfless Angels and Counselors give their time and provide guidance to the victims and their families.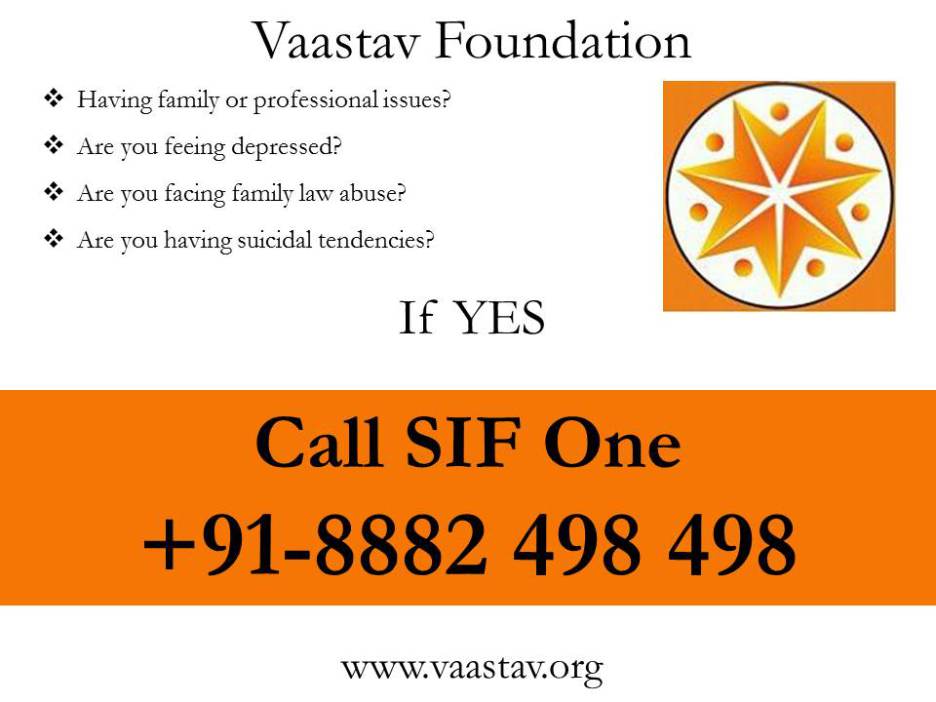 Vaastav Foundation really is a Crisis Angel for many families, do read how hundreds of families below have benefited from Vaastav and misuse of gender biased laws.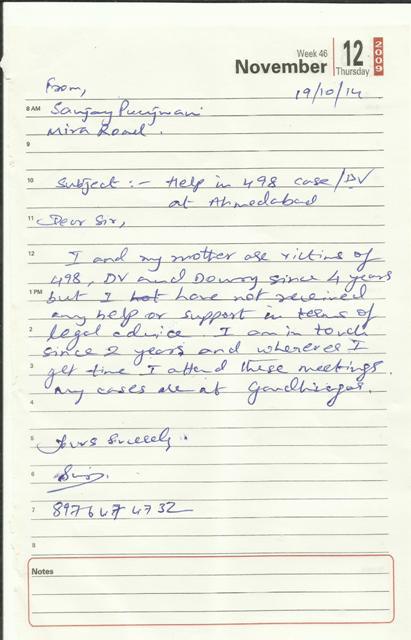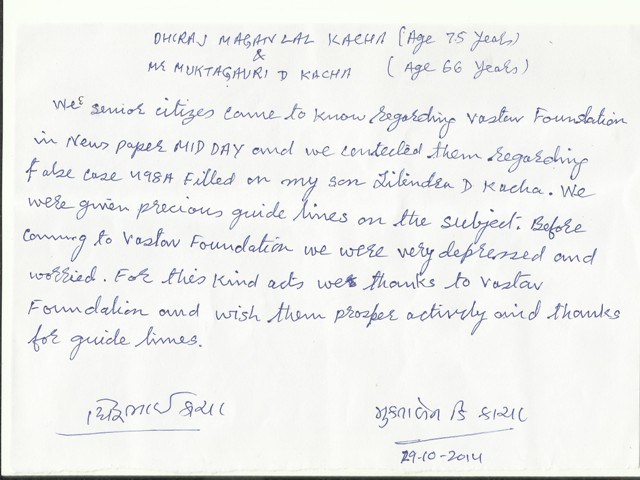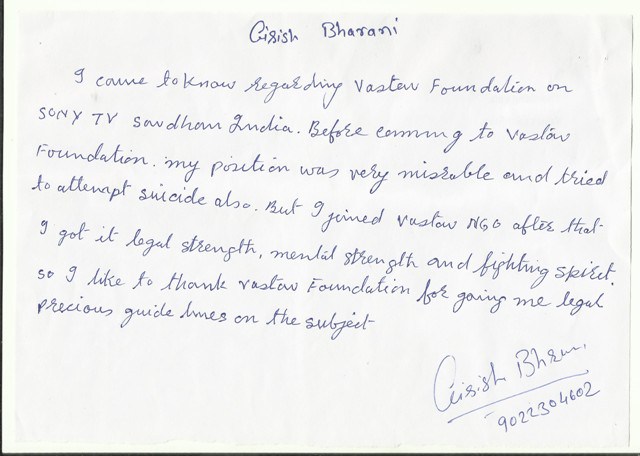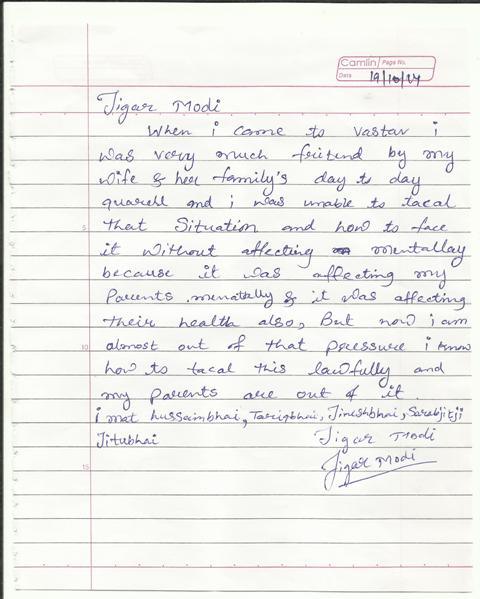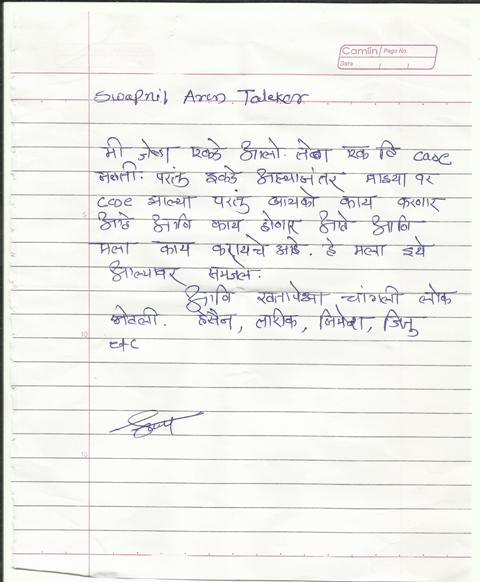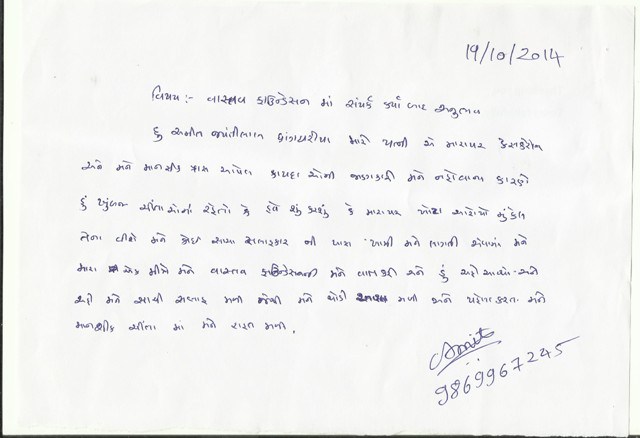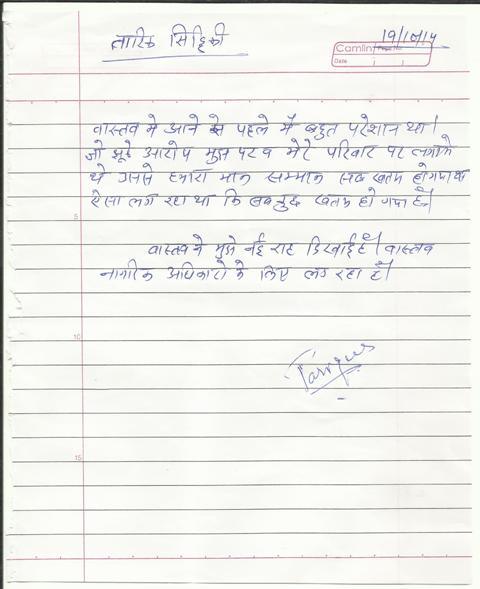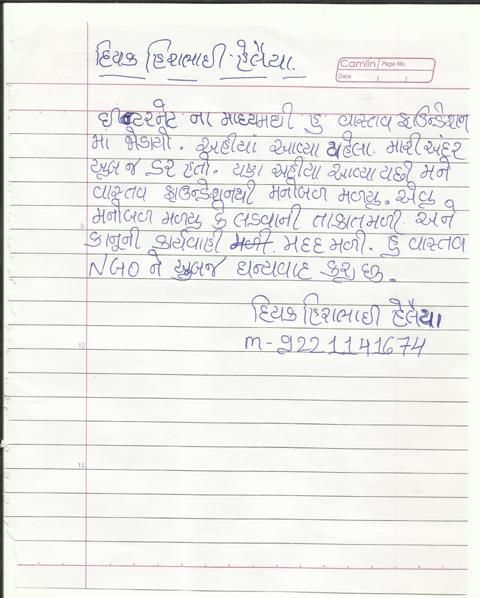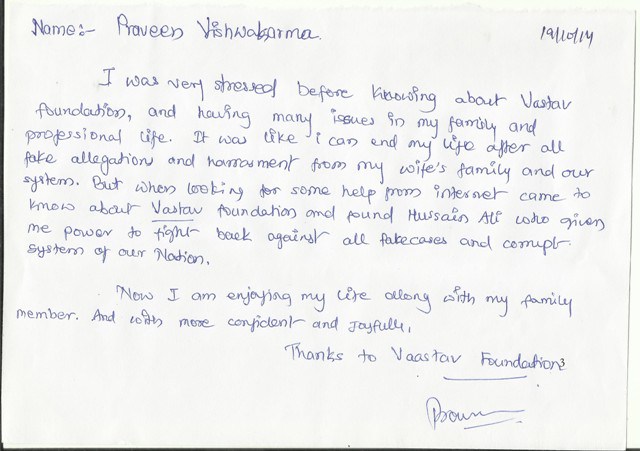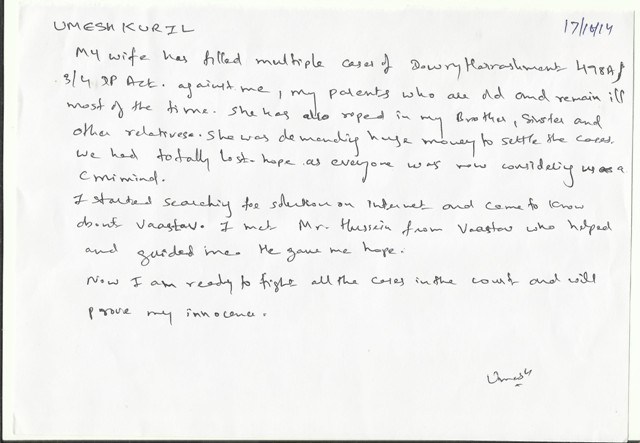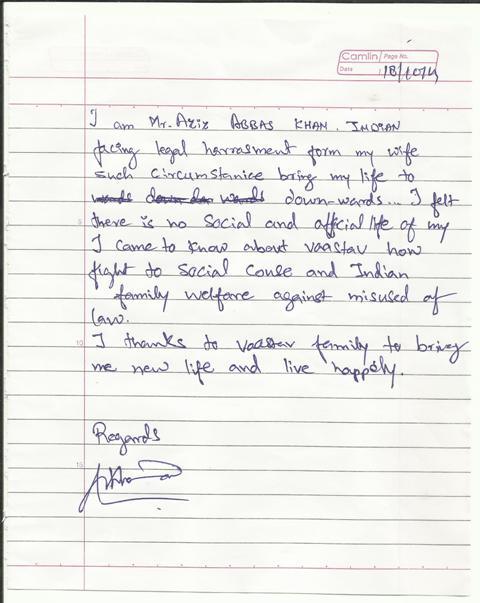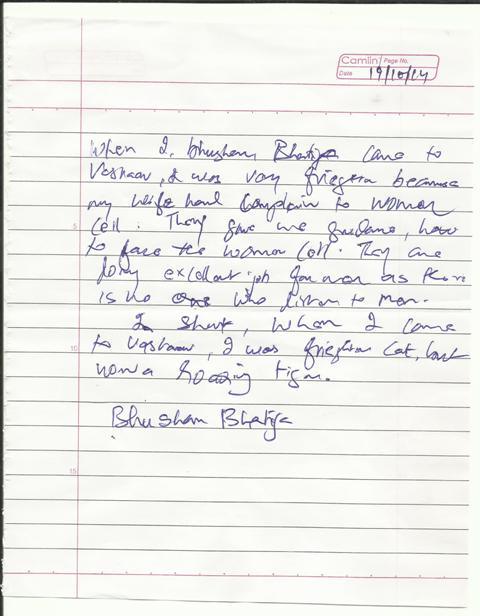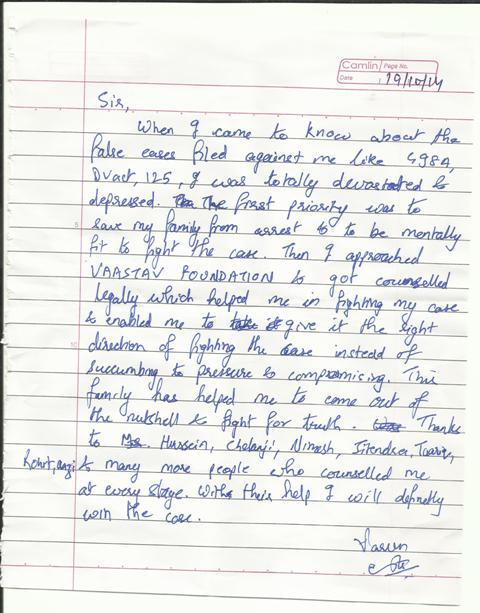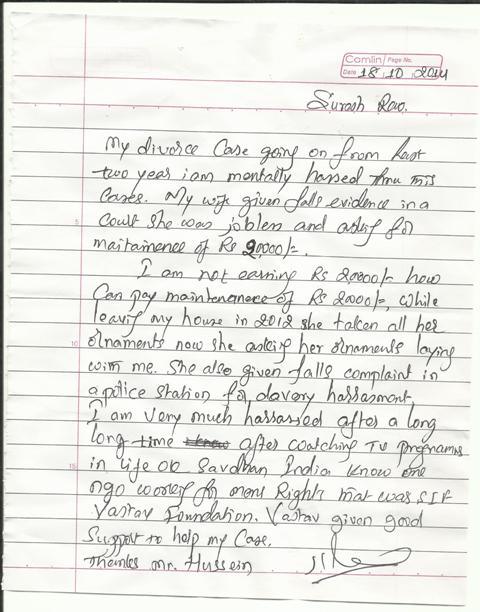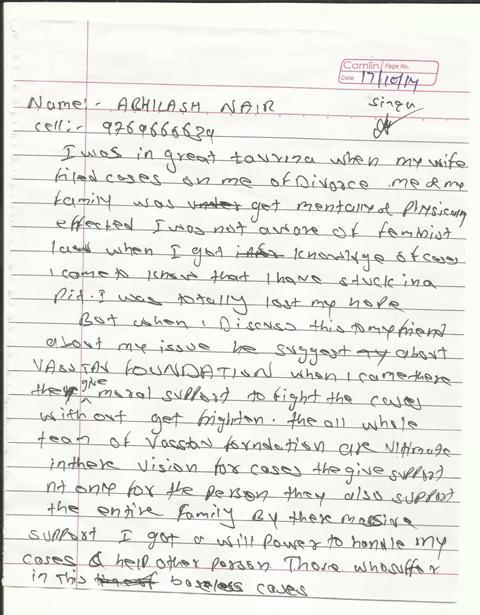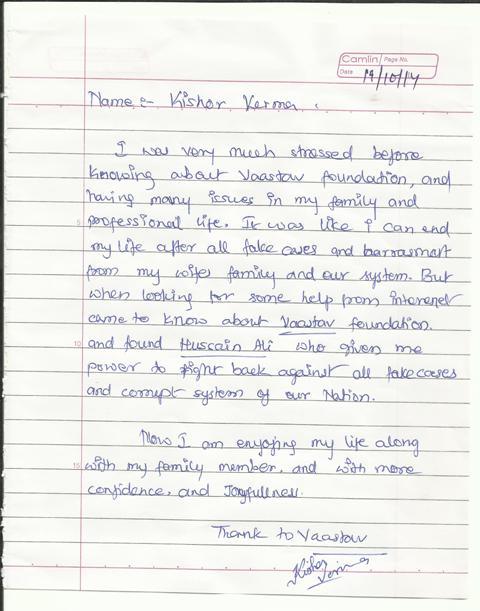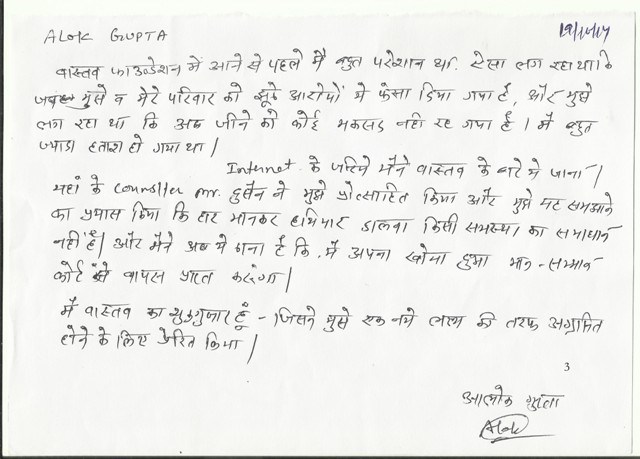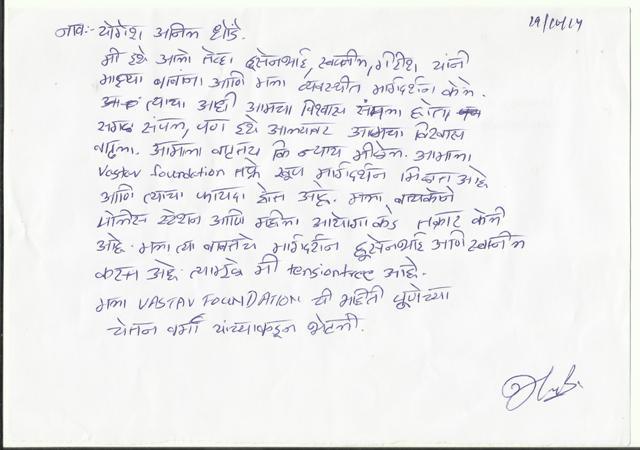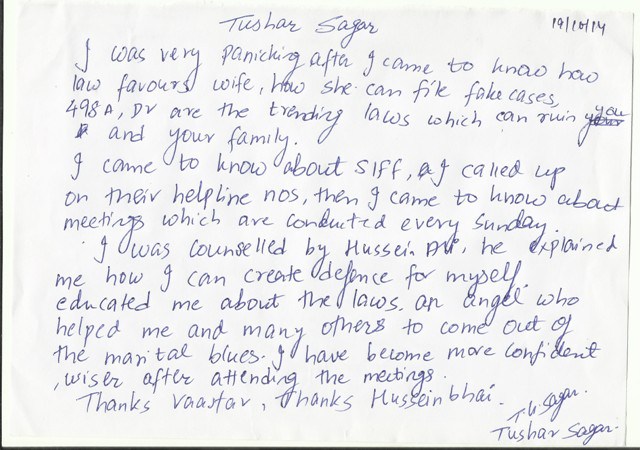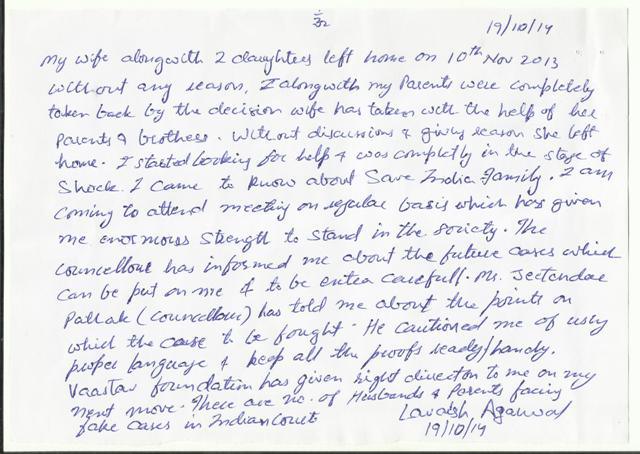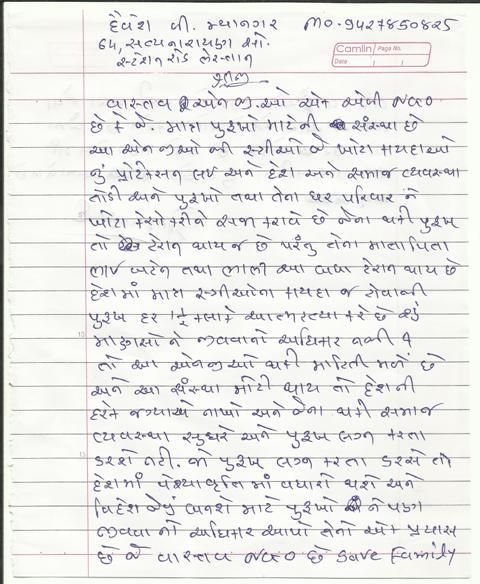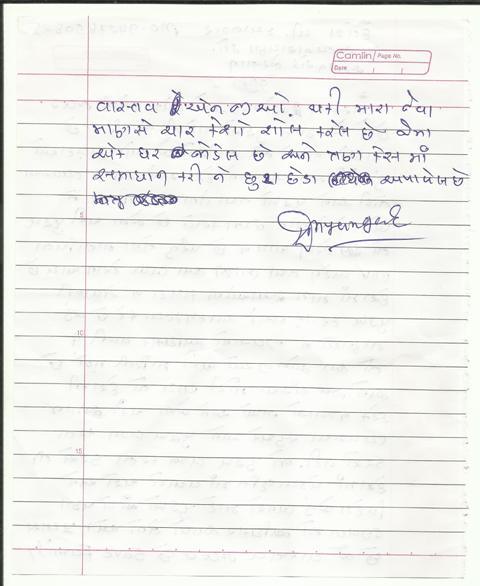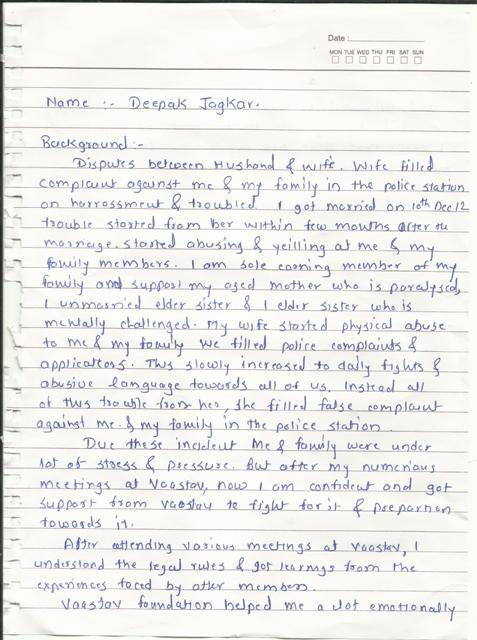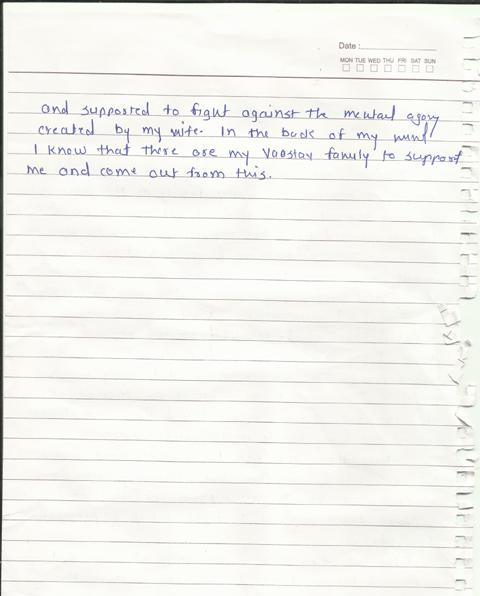 Credit for the above blog : – Burt Phoenix.
https://standupforacause.wordpress.com/2014/10/19/vaastav-foundation-the-crisis-angels-of-my-life/
Disclaimer : The contents of the blog are personal opinion and view of the writer. Vaastav Foundation does not hold any responsibility for the contents of the same. Vaastav Foundation promotes Family Harmony and Peace and believes in Equal Human Rights and is against gender discrimination and law misuse